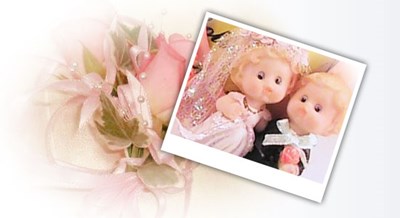 Getting Married in Taiwan: Requirements
First, laws in Taiwan require that both parties be legally free to marry, the marriage must be performed in a public place with two or more witnesses over the age of 20 at a court.
Couples wishing to marry first need to submit a registration application to the court. Registration applications must be made 3 days in advance of the expected ceremony date. It is also necessary to make a reservation to go court. Note that no marriage ceremonies are held on Saturday or Sunday afternoons and that particularly auspicious dates are harder to book.
Acquiring the documentation required to prove that a foreigner is legally free to marry can be problematic. For UK citizens, for example, one must fly back to the UK and spend up to four weeks acquiring a "Certificate of No Impediment" and then notarizing and certifying this document with the Taipei Representative Office in London and further with the Bureau of Consular Affairs in Taiwan (see link below about notarization). Americans, according to the AIT, can get their documentation locally in Taiwan via the AIT offices in Taiwan in the form of a sworn statement. Requirements for your own country should be checked out with your representative office website (see link below).
Next, one needs to have the marriage registered with the Household Registration Bureau. You'll require your documents proving you and your spouse are free to marry, IDs and copies of IDs.
It is strongly recommended that you visit your country's trade office or embassy website for more information regarding your status, documents required, fees and other requirements.
Taichung District Court Notary Office
No.139, Sec. 1, Fengxing Rd., Tanzi Dist., Taichung City (04) 2539-4305 ext. 110~112
National Immigration Agency (downtown)
91, Gancheng St., Nantun District, Taichung City
TEL: 04-22549981、04-22542545、04-22541803、04-22548930
FAX: 04-22545662
National Immigration Agency (Fengyuan District)
280, Zhongshan Rd., Fengyuan District
TEL: 04-25261087、04-25269777、04-25261052、04-25263974、04-25267615
FAX: 04-25268551
Useful Links
Information for Foreigners: Foreign Spouses (has a lot of information)
Foreign Representative Offices & Embassies
Taiwan Embassies, Consulates and Representative Offices